Summary
Introducing a night curfew and movement cap at Brisbane Airport would cost AU$1.5 billion and result in 16,000 job losses, according to independent financial modeling.
Elizabeth Watson-Brown, a politician from the Australian Greens party, is pushing for the restrictions, which would limit flights to 45 per hour and impose a curfew between 22:00 and 06:00.
The modeling also predicts a decline in regional flights and passenger movements, with significant negative impacts on tourism, essential deliveries, and local produce exports. It would also lead to flight cancellations, delays, inconvenient schedules, and higher airfares for passengers.
While some of Australia's politicians are crusading for Qatar Airways to have more flights, another politician is trying to introduce a night curfew and movement cap that would ban a Qatar Airways flight at Brisbane Airport. The airport released independent financial modeling today that shows economic activity would be reduced by AU$1.5 billion ($990 million) and cost more than 16,000 jobs if the caps and curfew are introduced.
Is this a backward step?
The politician behind the push is Brisbane-based Elizabeth Watson-Brown, the aviation spokesperson for the Australian Greens party in the federal parliament. This week, legislation is planned for the Federal Parliament to limit Brisbane Airport to 45 flight movements per hour and introduce a curfew between 22:00 and 06:00.
Photo: Brisbane Airport Corporation
The issue arose when Brisbane Airport commissioned its second runway in July 2020, and some flights flew over areas that previously were not on flight paths. The airport has consulted widely with the local community and is actively working in consultation with Airservices Australia, the agency responsible for flight path design and air traffic control, which is finalizing a range of changes to route more flights over Moreton Bay.
In 2022-23, five million people traveled to and from Brisbane Airport (BNE) and regional Queensland, with an average of 159 flights a day. If the curfew and flight caps are introduced, there would be 3,100 fewer regional Queensland flights and 239,000 reduced passenger movements in the Financial Year 2026 (July-June).
This loss would rise to 11,200 flights and 915,600 passengers by FY32, compromising travel to and from the regions during the 2032 Olympic Games. By FY42, the modeling shows 32,500 lost flights and 2.9 million fewer passengers as capacity at Brisbane Airport was restricted and couldn't meet the rising population increase and demand for air services. The airport said passengers would have to deal with canceled flights, flight delays, inconvenient flight schedules and higher airfares.
A disaster for regional communities
The new modeling was prepared by Queensland Economic Advocacy Solutions and investigated how this connectivity loss would impact communities relying on Brisbane Airport for tourism, essential deliveries and exports of local produce. The analysis shows that the caps and curfew at their peak would cut an estimated 16,414 jobs in regional communities.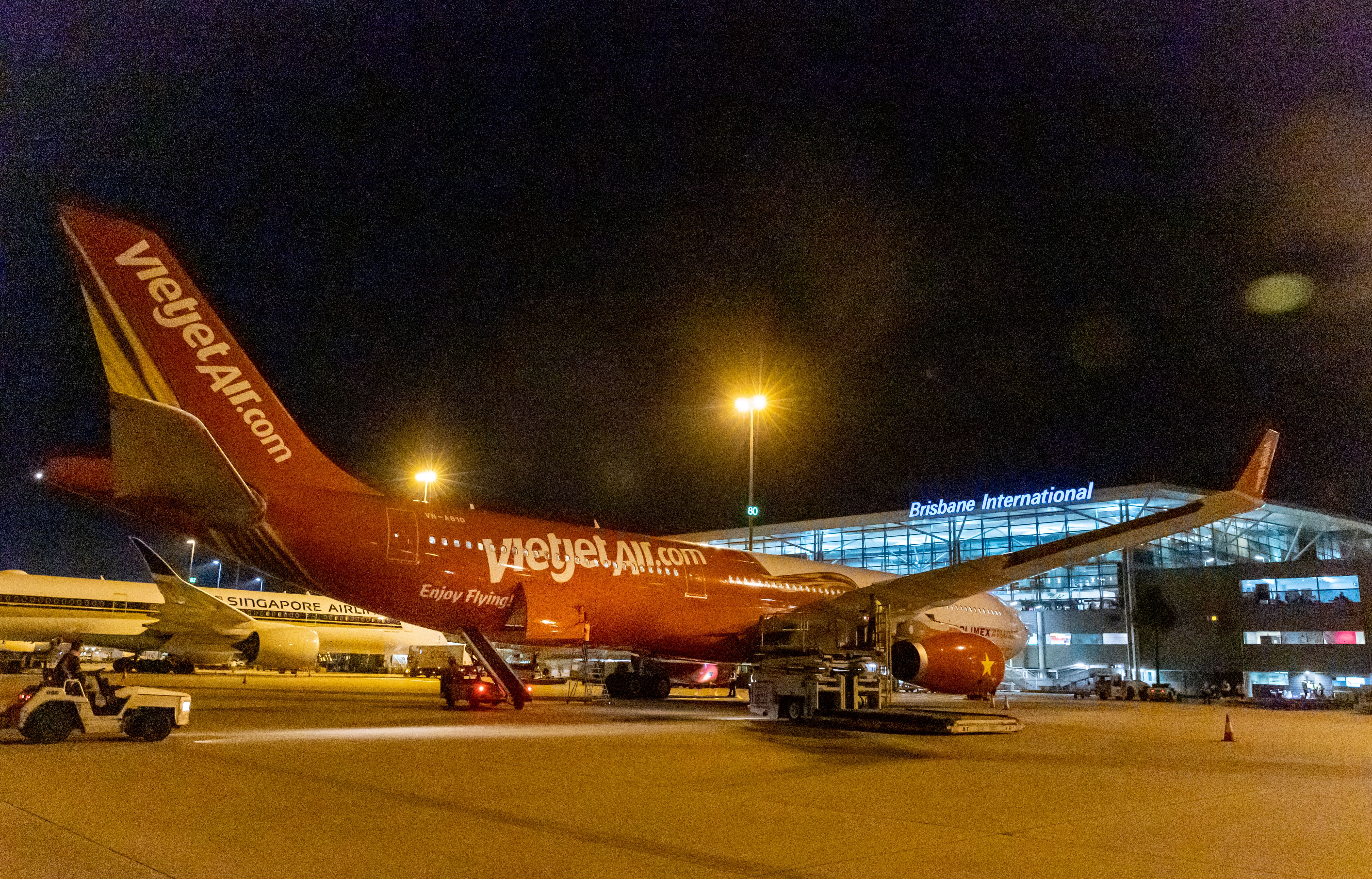 Photo: Vietjet
Regional economic activity would be slashed by AU$1.5 billion ($990m) as thousands of flights connecting Brisbane and the regions were canceled. The job losses are forecast to be 3,525 by 2025-26, 6,905 by 2031-32 and 16,414 by 2041-42. Stephen Beckett, Head of Public Affairs at Brisbane Airport, said this proves that capping flights at Brisbane Airport caps Queensland's prosperity and would have a catastrophic impact on jobs in regional cities and towns across the state.
The modeling also analyzed the impact cutting thousands of flights due to caps would have on ticket prices. It showed that by the time the Olympic and Paralympic Games start in 2032, the additional increase in regional airfares for a return flight would be AU$102.88, rising to an increase of AU$465.72 in 2042 in today's dollars ($71-$307).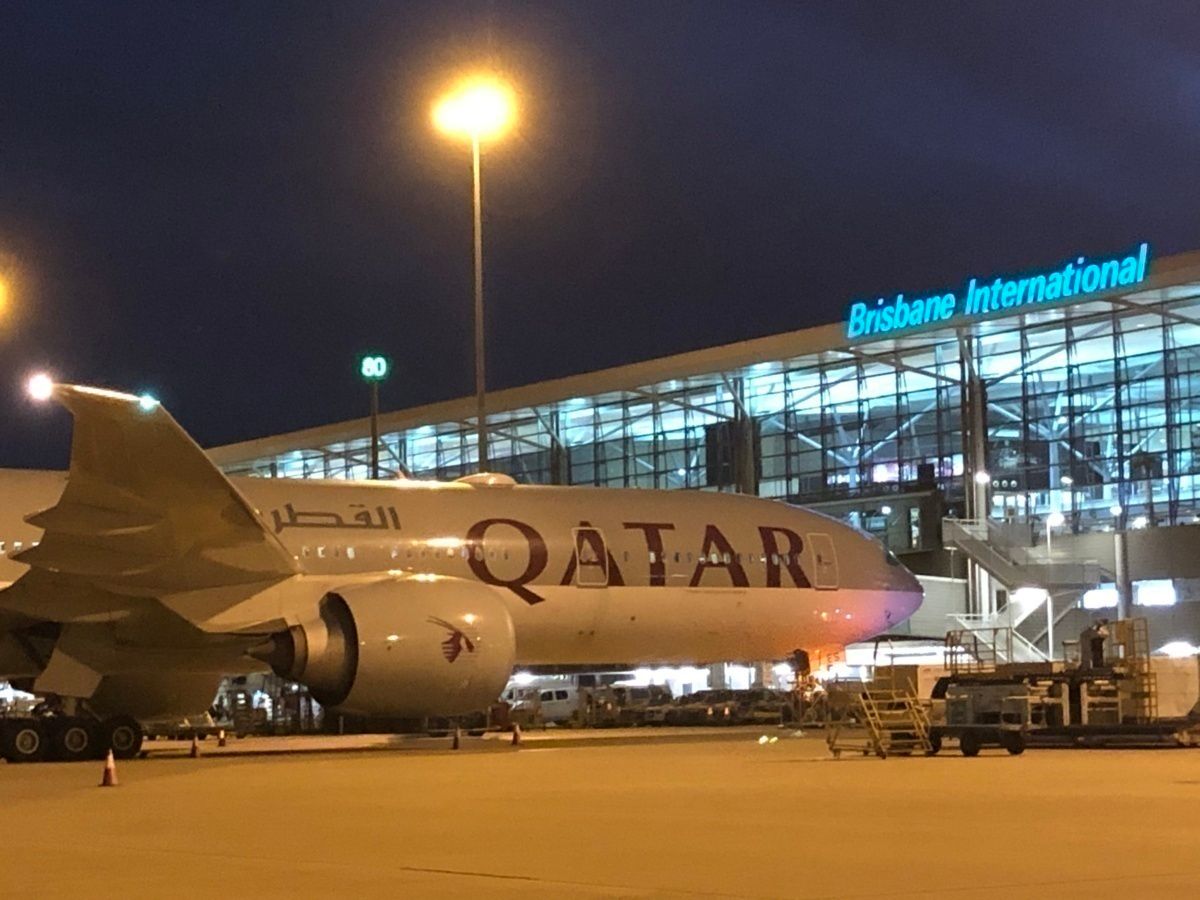 Photo: Brisbane Airport 
Beckett said the cost for a mum and dad with two kids to fly between Brisbane and Cairns would be almost AU$2,000 ($1,320) higher than it would be without the cap, adding:
"There are better ways to deal with aircraft noise than imposing a cap on the hourly movement of aircraft which would return Brisbane Airport to less capacity than when it had a single runway."
Brisbane Airport invested AU$1.1 billion ($726m) to build its second runway, and being curfew-free is a major attraction for international airlines trying to balance connections, capacity and schedules in their home markets.
In September Brisbane Airport listed eleven flights that would be wiped out if the curfew was instituted: Qatar Airways (Doha), Singapore Airlines (Singapore), Jetstar (Bali), Emirates (Dubai), Qantas (Auckland), Fiji Airways (Nadi), Virgin Australia (Bali and Fiji), Cathay Pacific (Hong Kong), Eva Air (Taipei), China Airlines (Taipei) and Vietjet (Ho Chi Minh City).
What do you think of curfews and movement caps? Let us know in the comment section.
.