Union membership in Lancaster County is estimated to have declined to 4.2% of the workforce in 2022 from 12% in 1986, according to a database created in 2002 by three labor and economics professors.
The database is the only publicly available tracker of union membership and coverage that reaches back to 1986. The Union Membership and Coverage Database uses estimates compiled from the U.S. Census Bureau's monthly household Current Population Survey (CPS) using U.S. Bureau of Labor Statistics methods. 
The database estimates there were 8,000 union members in the county in 2022, but LNP research shows there were at least 12,000 union members in the county. The database estimate is based on a Census survey of households while LNP's incomplete count is based on numbers reported by local unions.  
In 2022, there were 4,869 members of 20 union locals in Lancaster County, according to filings with the U.S. Department of Labor. The unions touch a wide variety of occupations. They range from workers at Kellogg's, the Bakery, Tobacco and Grain Millers in West Hempfield Township to the American Federation of Musicians in Mountville to those employed by Rock Labor Inc. at Rock Lititz, the International Alliance of Theatrical Stage Employees. That count is incomplete because some locals with Lancaster members, such as Boilermakers Local 13 in Philadelphia, are based outside of the county and cover a wide region. Those unions don't show up in searches for Lancaster County unions. 
Local public sector membership in the American Federation of State, County and Municipal Employees, which includes local law enforcement, is also regional. District Council 89 includes 10,000 workers in eight counties including Lancaster. The union said 1,075 members work in the county. Membership in public sector unions is not mandatory, which means that some workers may not be paying dues but are covered by union contracts.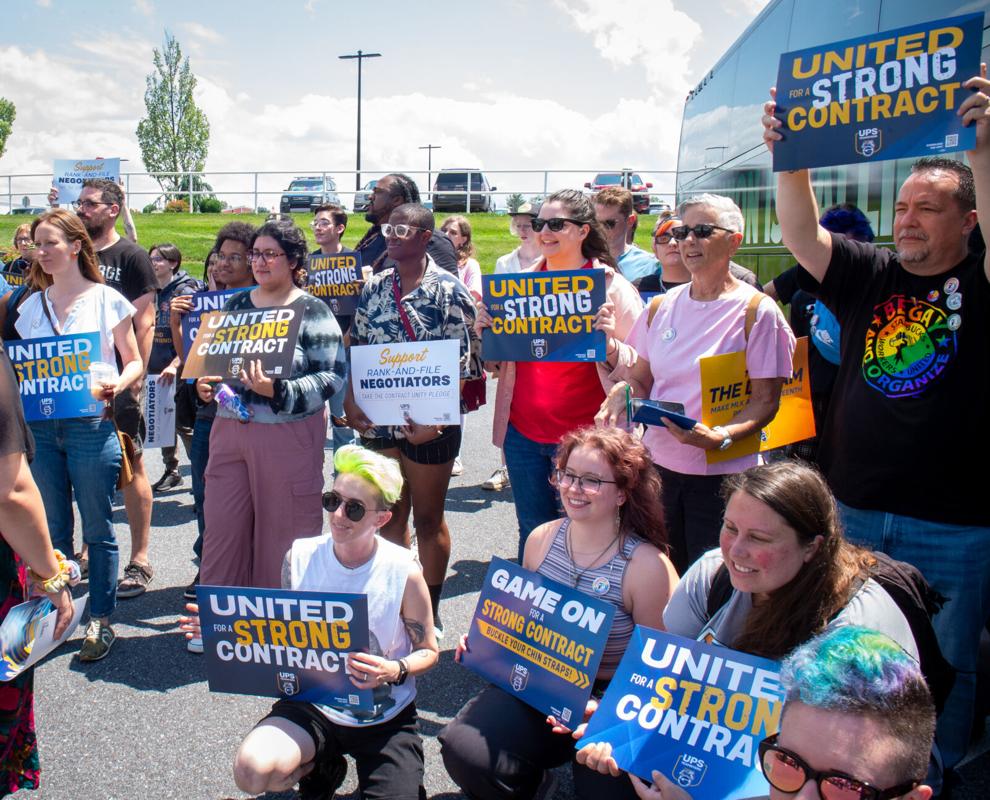 Another public sector union, Pennsylvania State Education Association, has members in every Lancaster County school district for a total of 6,878 teachers, guidance counselors, school nurses and other positions, a spokesperson said. PSEA represents 18 educational professional locals and one education support professional local, which includes members who are paraprofessionals, assistant social workers, health-care professionals and others.
All told there are 8,348 PSEA members who live in Lancaster County, a count that includes retired educators, student members and those who may work in a school district outside of Lancaster County.