Clearance rates tend to fall as more results come in, and last week's initial reading later fell to 67 per cent. But as the sale of a five-bedroom home to a returning expatriate family in the lower north shore suburb of Greenwich showed, demand in some pockets of the market is strong.
The house at 1 Lansdowne Street had a reserve price of $4.3 million and sold for $4.64 million in an auction in which four of the six registered bidders participated, Belle Property Lane Cove principal James Bennett said.
"This was a large family home on 1012 square metres that could be lived in straight away, with buyers loving the beautiful character. But there was also so much potential to improve it as well," Mr Bennett said.
There's still a lot of uncertainty, AMP head of investment strategy and chief economist Shane Oliver said last week.
Prices started falling almost immediately after the Reserve Bank of Australia started lifting the benchmark cash rate in May last year, Dr Oliver said. But he said the drop halted after falling about 10 per cent, indicating there could still be more to come.
"You could argue we're still waiting for the full impact of rate hikes on the economy," he said.
The faster-than-expected return of migrant numbers, a sense that interest-rate rises had ended, and a tightening rental market prompted buyers – many relying on the bank of mum and dad – to step back into the market, Dr Oliver said.
But interest rates remain a concern. The slump in rates from 17 per cent in 1989 to as low as 2 per cent during the pandemic had underpinned strong housing price growth, Dr Oliver said.
"If you're talking about a 6 per cent mortgage rate as opposed to a 2 per cent mortgage, do the maths on that and you'll find that people can't borrow anywhere near as much as they could before," he said.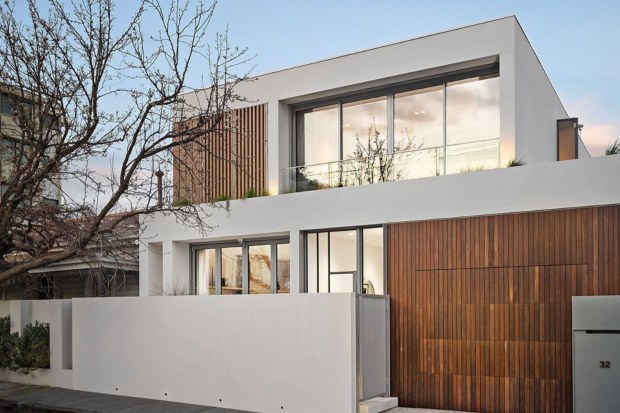 That is hitting buyers. In Melbourne's leafy inner-eastern suburbs, buyers' agent David Morrell said he had managed two-off market sales with so-called vendor terms contracts in the past two weeks, reflecting the increased difficulty of buyers in getting credit.
The vendors of two properties in the $7 million to $8 million range had agreed to take an initial $5 million from the buyer upfront, to hand over possession of the property immediately and to collect the balance down the track – six months later in one case and two years later in the other, Mr Morrell said.
"It's a response to the tightening of monetary policy by banks," Mr Morrell said. "It goes back to the crazy '80s, where sales were done on vendor terms because interest rates were so high."